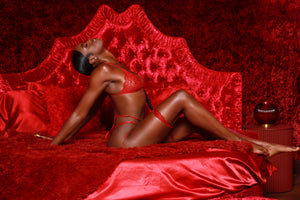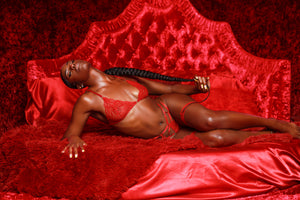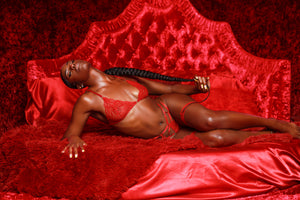 (NEW) PRE-ORDER LINGERIE COLLECTION (RING THE ALARM)
PREORDER NEW INTIMATE/LINGERIE COLLECTION!
We are so excited to announce our NEW lingerie collection is now available for pre-orders! This Sultry line is comprised of full body pieces and two-piece sets, with a sexy back and lightweight garter pieces to accentuate the thighs. 
Our brand has always been to uplift and inspire women from all around the world to look and feel their best through our fitness classes to our wellness products- we truly embody the holistic approach. Slay confidently in our new lingerie collection in the comforts of our your home or in Climax Control® : ForePlay Experience . However you choose to wear the pieces, rock her boldly and fiercely! 
I am excited with how this collection has come about and we plan to continue to launch more intimate loungewear and lingerie pieces. 
PREORDER TODAY! ONLY A LIMITED AMOUNT AVAILABLE
*Note: This is a preorder. Items will ship end of August 
MODEL IS WEARING A MEDIUM SIZE
Style: Ring The Alarm
Colors: Black and Red 
Sizes: Small, Medium, Large 
ALL SALES ARE FINAL.