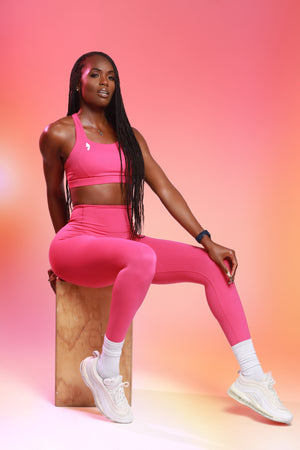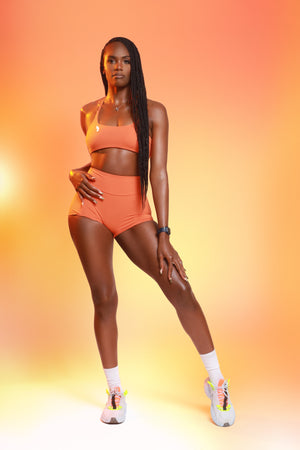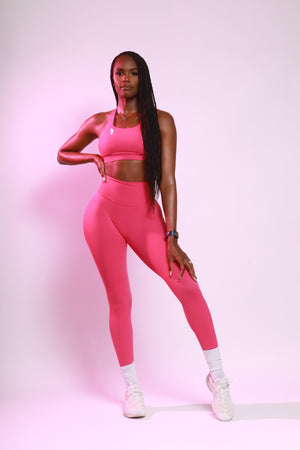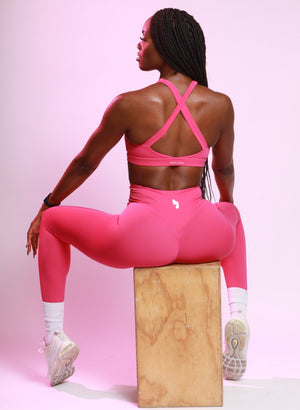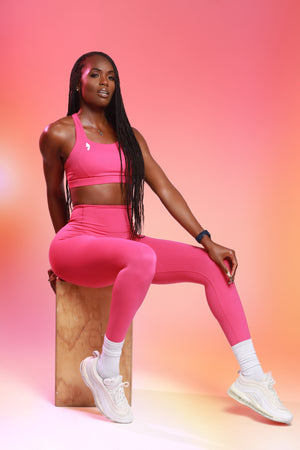 (NEW) Summer Activewear Collection
THE WAIT IS FINALLY OVER!
We are so excited to announce our NEW activewear collection is now available! The Summer line is comprised of seamless leggings, scrunch booty shorts, an open cross back and sports bra tops in Bright colors: pink and orange. It's vibrant, bold, and captivating.
Fitness is such a huge part of my lifestyle and I wanted to create pieces that empowers and uplifts the everyday working woman to feel confident in working out to inspiring the fitness professional to perform at her best fiercely. 
With its bright playful colors, this collection is bound to be the topic of discussion when wearing out. It fits comfortably, lightweight, stretchable and the seams provides a booty lift! It's the perfect combinations. 
I am delighted with how this collection has come to life and there is no slowing down on the creativity ahead. 
MODEL IS WEARING A MEDIUM SIZE
Colors: Pink, Orange, Black
Sizes: Small, Medium, Large, XLarge
ALL SALES ARE FINAL.